The Robe of the Hacker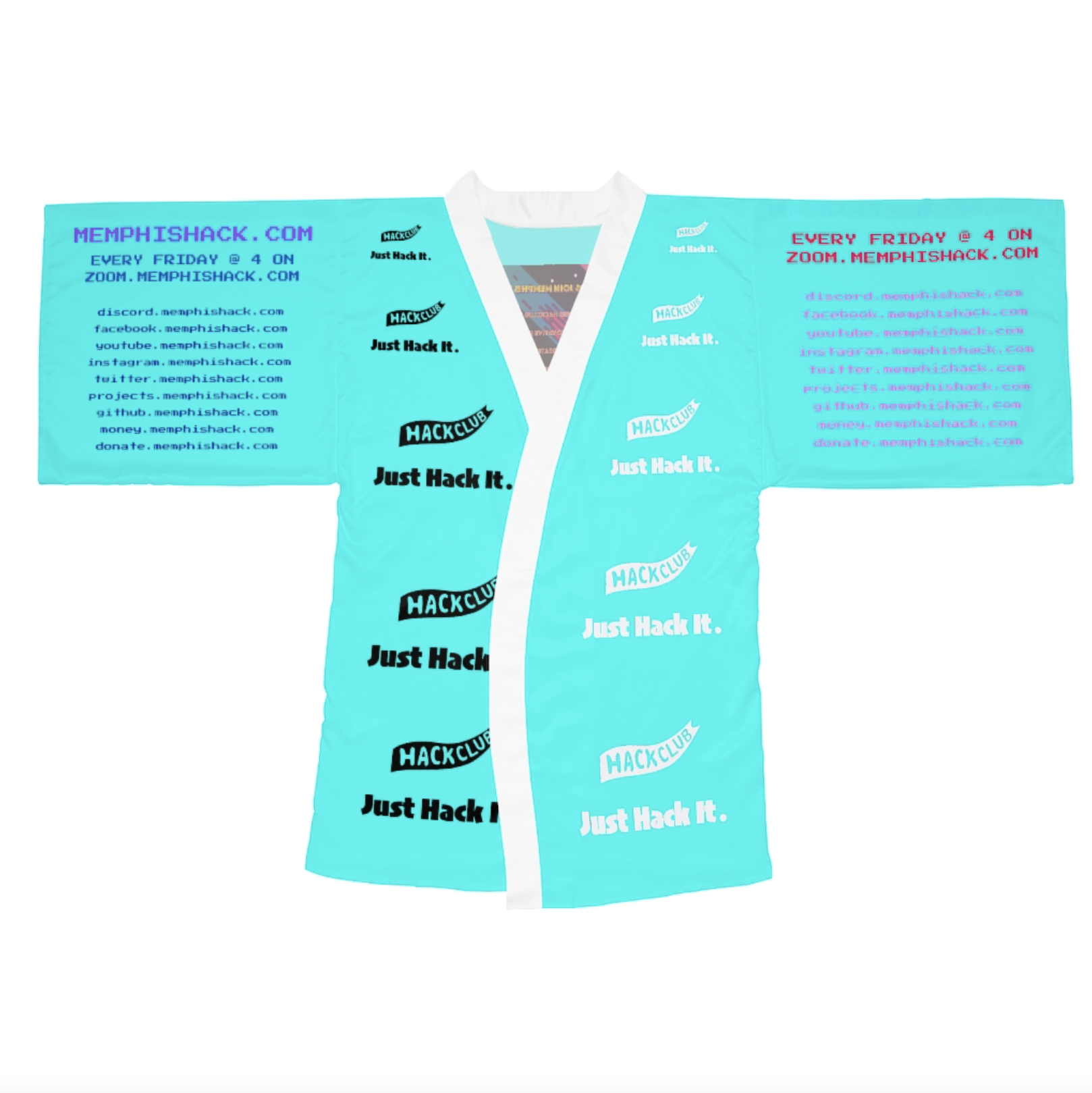 $65
Whether it's lounging at home or making a stylish appearance, The Robe of the Hacker are as beautiful as they are cozy. Each Robe of the Hacker is 100% made with Polyester for that smooth & silky feel.
* 100% polyester
* Light fabric (4.72 oz/yd²(160g/m²))
* Versatile shape
* Smooth feel
Hoodies are printed in China, and take around a 3-4 weeks to arrive. Due our system being new please fill out Consider making a tax deductible donation to Memphis HackClub today!- Any amount helps! And thank you!
Freebies Below